---
Pastors Mark & Andrea Choate
At the House of Praise we believe the greatest fulfillment in life comes when you discover your Purpose in Christ and walk in it.
Musicians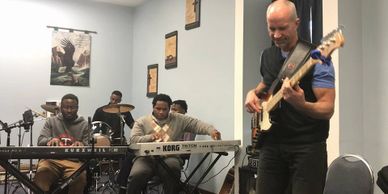 We love to praise God with our Gifts and Talents.

Psalm 98: 4-6

4.

Make a joyful noise to the Lord, all the earth; break forth into joyous song and sing praises!

5.

Sing praises to the Lord with the lyre,
with the lyre and the sound of melody!

6.

With trumpets and the sound of the horn make a joyful noise before the King, the Lord!
Victorious Women on FIYAH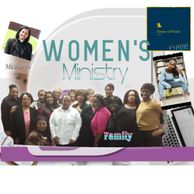 We gather together as representatives of Christ in order to thoroughly encourage each other. For this is a decree given by the Lord, to help us stand strong especially in these last days. Just as iron sharpens iron, so are we to strengthen each other.
Hebrews 10:25

25.

Not

forsaking

the assembling of ourselves together, as the manner of some is; but exhorting one another: and so much the more, as ye see the day approaching.
Men of Honor
NEP ~ House of Praise Men's Ministry, continues the development of its men into might men of God for the purpose of accomplishing God's will in health, finances, career, ministry, and relationship all for his gorily.
We fellowship on the 4th Sunday every other month to bond, encourage, and understand the expectations God has for us as men. As part of this development, the men lead Sunday service every 5th Sunday in a calendar month.
Galatians 1:10

10. Am I now trying to win the approvals of human beings or of God? Or am I trying to please people? If I were still trying to please people, I would not be a servant of Christ.